Years of online English teaching experience. Friendly and down to earth.
Our instructors are native English speakers. Fully qualified with many years experience teaching English in a classroom environment, one to one and online.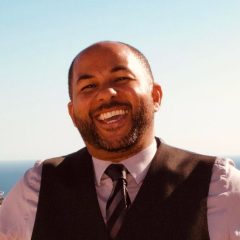 Specializing in – Pronunciation / Accent Reduction
Born and raised in Manchester, I teach English one to one online via Skype or Zoom and have been teaching for over 15 years. After getting my teaching qualification from Cambridge University, I focused on teaching English.
I've been specializing in online English training for 7 years.
I specialize in English pronunciation/accent reduction and helping students to understand and be understood by native speakers; including slang, colloquialisms and phrases.
Most people are starting to realise that good pronunciation is the key! That's why most of my students had a good level of English but were still frustrated with not being understood or understanding sometimes. My belief has always been that pronunciation is a fundamental foundation and I've always introduced it from the first lesson onwards.
My English lessons feature practical ways to understand different accents and to reduce your own accent so as to sound more fluent and natural, helping you to progress in your life whether that be work or personal.
Delivering courses, presentations and speaking publically for nearly 20 years, has given me the confidence and experience to know what works and what doesn't. I use this experience when teaching to enable my learners to be more confident in their language skills, helping them to use English more in their day to day life.
Contact me if you're fed up with grammar and boring books and want to learn 'real' English. Or if you need to nail that presentation, job interview, meeting or you just want to improve your day to day English.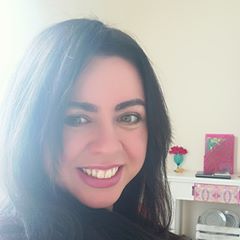 Specializing in - Children / Teenagers, Exam Preparation
Panic, fear and feeling inadequate for the job is how I felt at 14 years old when asked to tutor a boy a couple of years younger than me and get paid for it. However, I took on the challenge and began my career in teaching.
Later, I was offered a job in Malaga Spain teaching English to hundreds of doctors, nurses and other medical professionals. This was the first time I had to really explain English grammar and it was not easy, you see, when I was growing up in the UK we were not taught English grammar, can you believe that!
Feeling I needed to improve as a teacher, I took another TEFL course that focused on explaining English grammar and the use of roleplay. Then, with my new qualifications I got a job at a public school where we taught mainly Cambridge exam preparation. This was excellent training as we got to attend a lot of extra courses provided by Cambridge University and what was especially helpful was I also played the role of examiner a few times during an academic year.
My knowledge of Cambridge exams is extensive, I know them inside out and can help you to achieve the grade you need quickly. I know all the shortcuts and have proven methods to help you pass the exams without going through all the boring exercises in the books. So whether you need Cambridge or IELTS for work, study or UK residency, I'm confident I can help you pass your exam first time.
My English classes are tailored to each individual according to their personality and personal needs. I like to be creative in my methods and also fun. I research the students' mother tongue in order to find out the common mistakes that are made from that language into English as this can speed up the students' progress.
More than just being your one to one English teacher, I'll coach you on how to make long term progress. Book your first lesson now!