Simple English Online Lessons
English pronunciation, accent reduction, communication training, conversation, presentations, business English, exam preparation, interviews and much more…
Searching for  'online English lessons' ?
Look no further!
English Lessons Online
Busy lifestyle, tired of large classes or lacking confidence?
Struggling to understand and be understood by native English speakers?
Want to communicate more effectively?
Boost your confidence by practising real English with a specialist online English tutor, with 15 years of experience.
1:1 English tuition via Skype or Zoom.
General / Business English. Accent reduction & pronunciation improvement. Exam preparation (IELTS / Cambridge). Children/teenagers and more.
Proofreading of essays, dissertations and CVs as well as websites/blogs etc.
We currently proofread over 30 professional business websites a month.
Coaching for delivering business presentations, meetings, interviews and public speaking. Help with confidence building and communication skills.
Why Online English Lessons Are Best
With the unpredictable times we're living in, online English lessons are quickly becoming the norm. Many of my students have commented that their progress has been much quicker with one to one online English lessons than traditional teaching methods.
With the recent Covid-19 pandemic, many prefer to have their English lessons online. Another benefit is the fact you don't have to travel to English classes and it's easier to fit English lessons around your schedule. Also, you can relax in your own home which makes the English lessons more productive and beneficial.
Another major benefit of online English lessons is the lack of disruption. Due to recent lockdowns and restrictions on travel, many have missed meeting up with their English teacher. Having your English lessons online means you never have to miss a lesson.
Multimedia During English Lessons
I've been teaching English online for over 7 years and have found it to be the best way of teaching. I like to use a lot of media during my lessons and Skype/Zoom make it easy to share screen, worksheets, videos etc. making the English classes more dynamic.
"IBM have found that participants learn five times more material in online learning courses using multimedia content than in traditional face to face courses."
Online English lessons are usually cheaper than face to face classes. The fact that I don't travel to my students means I can provide my lessons at a reduced cost and have more time and availability for my English learners.
You can read more about the benefits of online English lessons here. Here's a few of my happy students.

" Do you know all the best methods of learning English, don't you? I do not think... If you want to do massive progress of English you must try Del's method! My point of view for English has been opened widly by Del's English lessons. The lessons are like... a habit! Thank you very much Del! "

The best teacher I have had in my 15 years of college and university. I live and work in England and I have improved a lot with the classes. Nobody had taught me the pronunciation as well or the expressions colloquial, despite living in this country. The use of Skype is perfect and takes advantage of every min. I've told all my friends.

" Del is a qualified english teacher. He helped me and my colleague to prepare for the business conference. To work with him was easy and enjoyable. If you are searching for a good teacher of english, Del is a good choice."
Anastasia - (FDF GROUP) Russian

" Del is great teacher with big experience. He helped me improve my English specially Common English. I am glad to know him. Thanks for all Del 😉 "
Jaroslav - (CEO PBTISK) Czech Republic
Conversation
Research shows that the quickest way to learn a language is to speak it. Online English lessons are ideal for this and the Simple English approach is a communicative one (lots of talking!) Also, on the spot correction of pronunciation errors. This helps to stop the recurrence of ingrained mistakes.

Tried and tested exercises focusing on intonation and rhythm to help you to sound like a native. Such as:

• Listening work and practical speaking exercises to help you make English consonant and vowel sounds accurately.

• Linking - I'll help you link your words together more smoothly to create more fluent, natural-sounding speech. You'll also learn the rhythm and musical tone of English (sentence stress and intonation).

I like to use lots of media (such as video clips of native speakers) to improve your listening skills as well as explaining the reasons why you don't understand certain things.
Reading & Writing
Reading is an excellent and underrated way to improve English grammar and vocabulary. We will read and shadow newspaper articles and any other relevant materials and discuss them.

If you need to improve your English writing then I will proofread and correct it for you, including academic writing for University/College courses, exams, resumes, CVs etc.
Role Play
Role play is an effective tool for practicing real life situations, such as job interviews, doctor / dentist appointments, work scenarios, renting a property and many more day to day challenges faced in an English speaking country. We can role play any situation you need.
Due to my years of experience in public speaking and delivering courses, I will build your confidence by using simple techniques and tried and tested methods, helping you to reach your full potential.

My adaptable and relaxed approach will help you with your business presentations, meetings, public speeches or interviews. My background in I.T. and design has proved to be beneficial when helping Simple English clients make their presentations more effective and dynamic and has boosted their confidence as a result.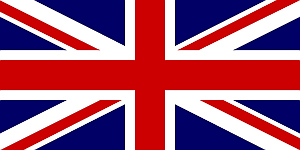 The Most Spoken Language in the World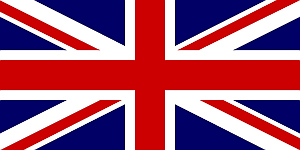 English is the medium for 80% of the info stored in the world's computers
English makes up 25% of the most common languages used on the internet 
20% of the world's approximately 7.5 billion inhabitants speak English
Del is a great teacher, very kind and patient, he quickly identifies what you need and tailors his lessons for you! Great tools for pronunciation as well. I strongly recommend!
Join Our Happy & Successful Students
Call now for a free 20 minute consultation.