About Me
I'm a Cambridge University qualified English tutor, born and raised in Manchester. I've been teaching for nearly 15 years and have specialized in teaching English for over 5 years, working in the UK and Spain as well as online.
Contact me if you're fed up of grammar and boring books and want to learn 'real' English.
After working at a couple of major language schools in Manchester I concluded that a formalistic way of teaching is not the most beneficial or quickest way to learn a language. Many of my students could understand the tutors, each other and the recordings on the CDs but once they left the college and entered the real world, they were frustrated with not being understood and struggled with people who 'don't speak English properly' and 'eat their words'!
If you're looking at this page then you have probably worked out by now that the best way to learn English is with a specialized, personal tutor. Hence, I now teach freelance using a variety of methods that allow my students to understand and be understood by the general native English speaker. I specialize in improving spoken English, with focus on pronunciation, intonation and rhythm, including slang and common phrases, therefore helping you to communicate in day to day life. My main approach is a communicative method as I believe (and research has shown) that the most effective way to learn a language is to actually speak it. I'm flexible and can discuss and help you build vocabulary in any area you like as well as helping with job interviews, work projects, exam preparation (FCE/IELTS), business English or just helping to build your confidence.
My lessons are relaxed and fun as I feel students learn better this way and feel more confident to use the language, leading to quicker progress. Plus, I like to have a laugh ; ) I also provide a proofreading service and previously I proofread one of Europe's largest printing company websites.
Contact me
for a free quote. I can help you with essays/dissertations, coursework, web marketing content, websites/blogs. Also having a basic knowledge of html I design wordpress sites and can offer cheap hosting and SEO.
Contact Info
SK3 8AX

Services
Lessons
General / Business English. Accent reduction and pronunciation improvement. Exam preparation.
Start today!
Proofreading
Proofreading of essays, dissertations and CVs as well as websites/blogs and much more.
Please contact me for a free quote
Rates
1 hour = £17.50
5 hours = £85
10 hours = £150
Free consultation
See what our clients are saying about us
Contact
Leave me a message. I will reply as soon as possible.
Testimonials
Here's a few comments from people I've worked with. And I didn't even need to bribe them ;-)
Join our happy and successful students. Contact us now.
Anastasia (FDF GROUP) RUSSIA
"Del is a qualified english teacher. He helped me and my colleague to prepare for the business conference. To work with him was easy and enjoyable. If you are searching for a good teacher of english, Del is a good choice."
Paul (General Manager, Pioneer Websites Hosting & SEO) AUSTRALIA
"Del has been proof reading our extensive marketing copy for several months and we are genuinely impressed. The quality of his work is impeccable, but his initiative, flexibility and communication skills combine to make him especially highly valued. Five stars!"
Jaroslav (CEO - PBtisk) CZECH REPUBLIC
"Del is great teacher with big experience. He helped me improve my English specially Common English. I am glad to know him. Thanks for all Del ;-) "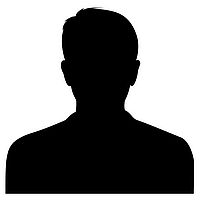 Jae, SOUTH KOREA
"Del mentioned that I've improved a lot in every session of the English skills(listening, reading, writing, speaking) and now I feel confident and comfortable in English more than ever. Additionally, I've finally got enough score of IELTS to study in a English country.
When I first started lessons with Del, I was really bad in every sections of English but he first tried to fix the fundamental of making sound such as ton-unit, intonation, rhythm. Personally, making sound in a way that native speakers do is the key to success for English speaker and you may notice that it's not just for the speaking.
Furthermore, it was really great to be able to discuss about what to learn or how to advance every time, Del guides me using various ways through all his knowledge or resources. If I struggle with something, he gives practical solutions or resources so that I could eventually deal with it.
Lastly, one of the things I like is that each standard studying time(1 hour) is really adequate amount of time for asking, recap, practicing together.
You know what?  "Have you ever lived in English country?" this is what I've been told a couple of times from people around me when I'm speaking English. I hope other people who want to really improve will be able to achieve in English with Del by just using their computer with camera and internet connection at home. "
Nassrin, IRAQ
"I have been living in London for nearly a decade now. Throughout the years my speaking was improved only tiny bits, by picking up words and expressions here and there. I never felt I spoke the language with full confidence, so I decided to take an english course. Group courses were dreadfully boring, and the level of these classes weren't really suitable for me. I invented different methods to improve my speaking, well, it didn't quite work. It was starting to get frustrating and my speaking was getting even worse, due to losing enormous amounts of confidence, until I started my classes with Del. I've had classes with him twice a week for three months now. First of all this has been my chillest experience of a language class. I can't wait for each lesson to come which is very uncharacteristic of me. I think this is because of Del's very flexible method of teaching. He let's you wander and find things that you don't know and want to know, so you actually learn things very organically. Secondly and more importantly, I think he is excellent at finding what your weaknesses are in language, and what you need to improve. So, he gives you these exercises that are kind of tailored based on your needs. There is always a challenge but not too much to scare you off. My confidence in speaking english has grown. I don't hear "Excuse me, what did you say?", anymore, because my pronunciation and stressing are hugely improved. I highly recommend Del, for people who want to speak good english but they are not quite there yet. Del helps you to take a big step towards your goal."
Read more student feedback